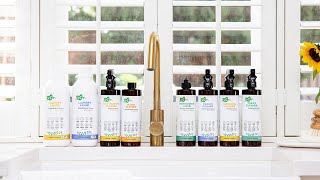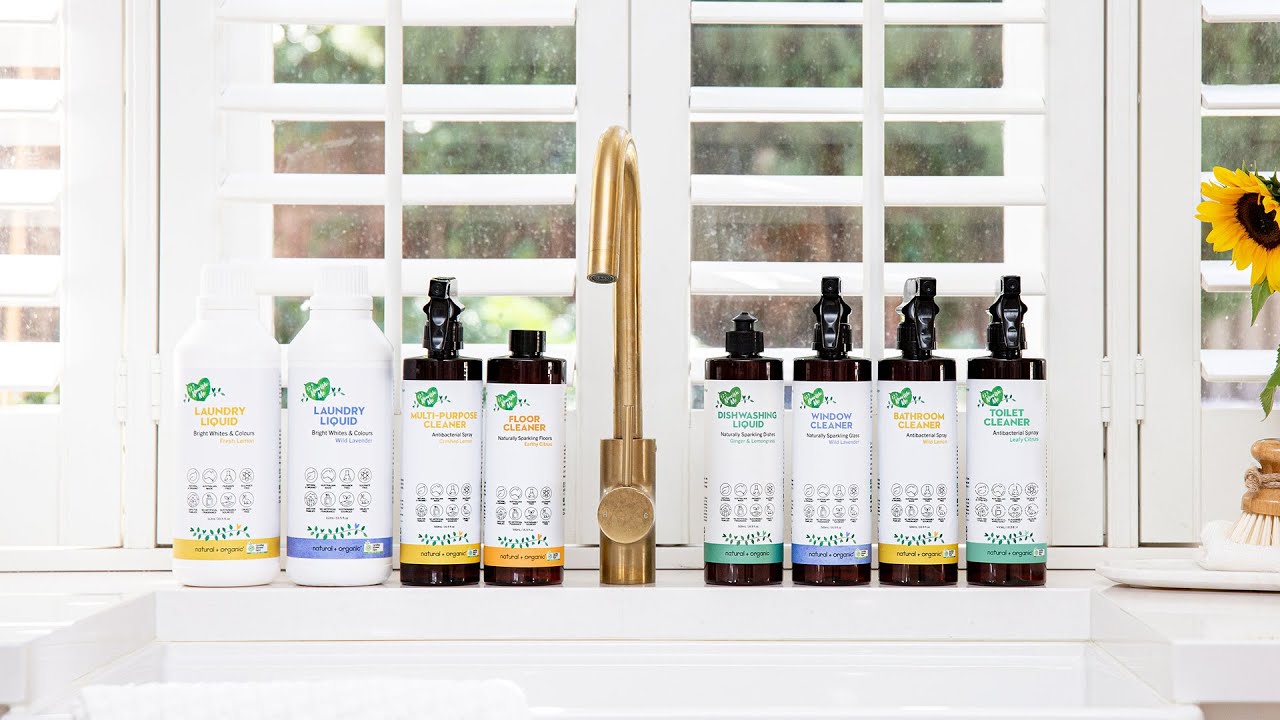 Our Certified Organic Dishwashing Liquid – for sparkling clean dishes naturally !
Dishwashing Liquid – Ginger & Lemongrass 500ml
Ginger & Lemongrass – Dishwashing Liquid is a natural, powerful and effective Dishwashing Liquid to make your dishes sparkle and shine!
Our 123 Nourish Me cleaning range is free from synthetic fragrance and harmful environmental toxins.  We use 100% natural and organic ingredients,  plant extracts and essential oils which makes 123 Nourish Me Complete Cleaning Pack the #1 choice for a naturally clean home!
Organic & Natural
Plant Based & Biodegradable
Grey Water & Septic Safe
Vegan
No Sulphates, Parabens, Ammonia or Artificial Fragrances
No Animal Testing
No Palm Oil
directions for use:
Add a few drops of 123 Nourish Me Organic Dishwashing Liquid into a full sink of warm water or directly onto a damp sponge for best results.
What's in the Ginger & Lemongrass dishwashing liquid:
Purified Water, Coco Glucoside (Natural Surfactant), Cationic Guar Gum, Citric Acid, Potassium Sorbate, Parfum (natural preservative), Blend of Extracts:  Aloe Vera, Olive Leaf, Rosa Canina, Chamomile, Lavender, Organic Oils:  Lemongrass, Ginger, Avocado, Macadamia, Sweet Almond, Sunflower
Look and feel may vary as this is an organic and natural plant-based product.
Our Cleaning Stars:
organic aloe vera juice
Aloe Vera is quite an incredible medicinal plant. Aloe Vera contains something called proteolytic enzymes which is known to repair dead skin cells on the scalp. It also acts as a great conditioner which leaves hair smooth and shiny. It's super gentle for little one's skin and is also a powerful cleaner!
organic olive leaf extract
Olive Leaves have different antioxidants, all of which are known to help protect the skin from environmental stressors. Olive leaf oil also has good levels of Vitamin A and E and is a beautiful and gentle emollient on the skin. Olive leaves contain several beneficial flavonoids, including quercetin, rutin, and kaempferol. We love how gentle and effective it is on keeping kids' skin protected!
organic camomile extract
Chamomile was traditionally used to soothe and protect skin. A beautiful delicate flower that is often used in skincare & we LOVE how it makes our products smell!
organic lemongrass essential oil
Organic Lemongrass has a strong uplifting scent that is used in both skincare and cooking.  In aromatherapy lemongrass is often used to relieve stress.
organic ginger essential oil
Ginger has been used for at least 2,000 years in cultures all around the world. We include it in our range because of its amazing properties and its rich source of antioxidants. Ginger has a broad range of therapeutic actions including being antibacterial and antiviral. We only use the highest quality of organic ginger essential oil available.
organic avocado essential oil
Avocado Oil contains beautiful essential fats traditionally used to give skin a silky tone and is used to soothe, protect and nourish delicate skin.  
organic sweet almond essential oil
Almond Oil helps relieve irritation, is finely textured and easily absorbed and helps to leave the skin soft and smooth. Sweet Almond Oil is moisturising and emollient and rich in Vitamins A & E. 
organic sunflower essential oil
Sunflower oil is rich in Vitamin A and Vitamin E which help in promoting skin health. These vitamins act as antioxidants. The oil is light and non-greasy and thus, it gets absorbed in the skin easily without blocking the pores. Sunflower oil contains linoleic acid, which helps your skin retain moisture, so it becomes less dry.
Join Waitlist
We will inform you when the product arrives in stock. Please leave your valid email address below.