Sunscreen Pack – Tinted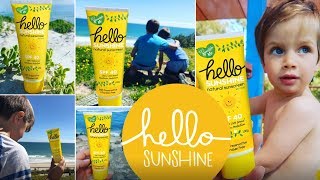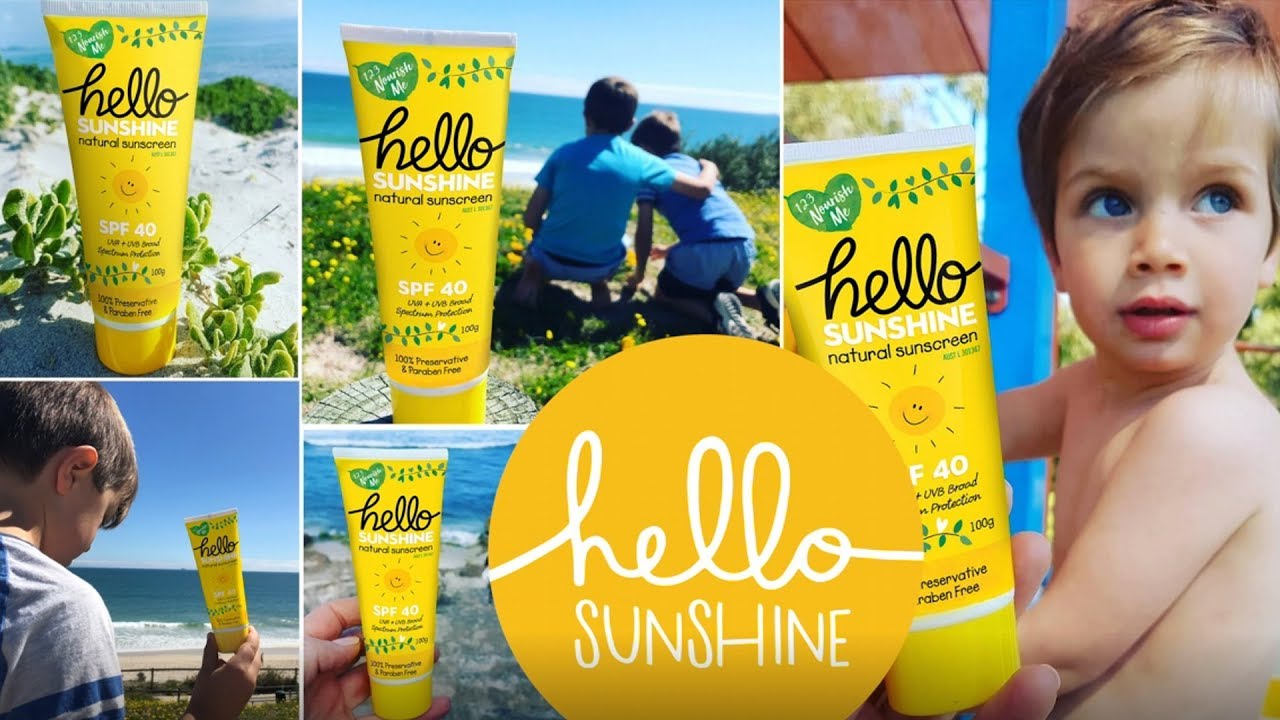 100% Preservative & Paraben Free – Family Protection
We are head over heels in love with our Hello Sunshine range! Our Sunscreen pack consists of 1 x Hello Sunshine Sunscreen TINTED, 1 x Original Hello Sunshine Facestick and 1 x Hello Sunshine Facestick TINTED.  This stunning sunscreen glides on smoothly but is thick enough to stay on for protection.  Our Hello Sunshine Facesticks are small enough for kids to take to school and keep in their school bags and apply themselves. Also great for the family! Hello Sunshine Sunscreen Range is natural and free from all synthetic preservatives and parabens.
Preservative & Paraben free
Family protection
UVA & UBA broad spectrum protection
2 Hours water resistant
Natural Ingredients
Directions:
Apply evenly onto dry skin 20 minutes prior to sun exposure. Re-apply every 2 hours for the sunscreen, every 3 hours for the Facesticks and at regular intervals especially after swimming, exercise or towel drying. Avoid prolonged sun exposure and wear protective eyewear & clothing. Avoid contact with eyes. Patch test first and discontinue use if irritation occurs.
Ingredients of Hello Sunshine Sunscreen TINTED and Facesticks:
Natural Sunscreen TINTED
Active Ingredient:  Zinc Oxide 227mg/g, Other Ingredients:  Medium Chain (Caprylic Capic), Triglyceride, Beeswax, Castor (Ricinus Communis) Oil, Coco-Caprylate (derived from Coconut Oil), Coconut (Coco Nucifera) Oil, polyglyceryl-3 Polyricinoleate (Vegetable Based Emulsifier), Isostearic Acid (Fatty Acid), Tocopheryl Acetate (Vitamin E), Chocolate Flavour (GRAS Certified), Iron Oxides
Natural Facesticks
Active Ingredient: Zinc Oxide 245 mg/g, Other Ingredients:  Medium Chain (Caprylic Capric) Triglycerides, Castor (Ricinus Communis) Oil, Coconut (Cocos Nucifera) Oil, Theobroma (Cacao Seed Butter) Oil, Camauba (Copmicia Cerifera) Wax, Simmondsia Chinensis (Jojoba Seed Oil), Candelilla Wax, Tocopheryl Acetate (Vitamin E), Iron Oxides
The Good Stuff in Hello Sunshine Range!
Zinc Oxide
Zinc oxide is a powdered mineral that sits on top of the skin, scattering, reflecting, and absorbing UVA & UVB rays.  Zinc Oxide is a highly effective active sunscreen ingredient to give broad spectrum protection.
Organic Coconut Oil
Coconut oil has a natural SPF.  Like coconuts themselves, coconut oil is rich in essential fats. These essential fats are thought to keep the skin healthy and rejuvenated.  Coconut oil is often used as a moisturiser for the skin. We adore coconut oil and use it in many of our products.
Carnauba Wax
Carnauba wax is a vegetable wax obtained from the leaves of a Brazilian palm tree (Copernica cerifera) known as the "Tree of Life."  Carnauba Wax is known for its beautiful hydrating properties as well as natural protection.
Simmondsia chinensis oil (jojoba)
Jojoba Oil is known to moisturize, soothe and protect.  We love that it's a light oil brimming with vitamin E.
Sunscreen FAQ:
Is your sunscreen preservative free?
Yes. We don't use any chemical or synthetic preservatives within hello sunshine… and by that we mean Nothing. Zero. None. Nada. Zilch. Zip.
---
Does your sunscreen contain parabens?
Absolutely not. We don't believe in using parabens within any of our product range. Parabens are possible endocrine disrupters and while they are what gives the sunscreen a smooth glide on finish we believe we have been able to achieve this with using naturally based ingredients like silica and fractionated coconut oil.
---
Does this sunscreen stain clothes?
It should not stain clothes since it does not contain organic solar absorbers which are renowned for fabric staining. However this is fabric dependent and we encourage you to test this for yourself as we cannot offer guarantees about clothes staining.
---
Is your sunscreen nano or non nano?
We have chosen a zinc oxide within our sunscreen that is not a nano zinc oxide. However, the sunscreen may contain nano particles. To explain, all powders contain nano particles in small amounts, every zinc oxide source will contain low concentrations of sub nano particles, this has always been the case. The zinc oxide that we use is called micronised, this means that it is not predominantly nano. We have chosen the highest quality zinc oxide that we have been able to source for our sunscreen.
---
Is your sunscreen water resistant?
Yes, but as per instructions needs to be re-applied frequently after swimming.
---
What age can I use hello sunshine from?
Hello Sunshine can be used safely from 6+ months.
---
Is your sunscreen TGA approved and tested?  
Yes.
---
Is Hello Sunshine 'reef friendly?' 
There is some scientific evidence that oxybenzone, a sunscreen active, could be contributing to coral bleaching. We don't use oxybenzone in any of our products.
---
Join Waitlist
We will inform you when the product arrives in stock. Please leave your valid email address below.