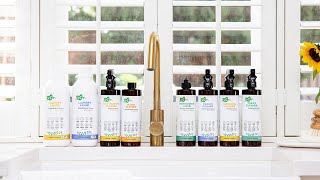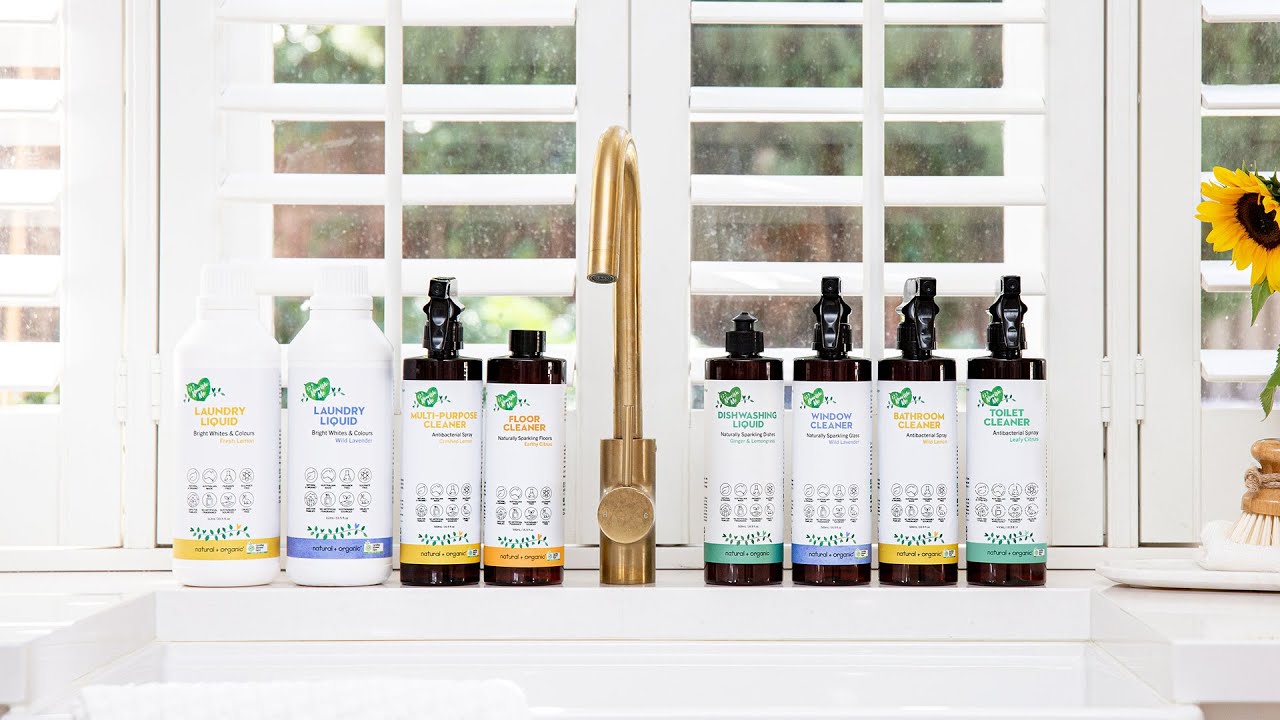 Our Certified Organic Laundry Liquid – for clean & fresh smelling laundry!
Laundry Liquid – Fresh Lemon 1L
Fresh Lemon Laundry Liquid is a powerful and effective Laundry Liquid to leave laundry looking, feeling and smelling fresh naturally!
Our 123 Nourish Me cleaning range is free from synthetic fragrance and harmful environmental toxins.  We use 100% natural and organic ingredients,  plant extracts and essential oils which makes 123 Nourish Me Complete Cleaning Pack the #1 choice for a naturally clean home!
Organic & Natural
Plant Based & Biodegradable
Grey Water & Septic Safe
Vegan
No Sulphates, Parabens, Ammonia or Artificial Fragrances
No Animal Testing
No Palm Oil
directions for use:
Shake bottle gently before use. Add 123 Nourish Me Organic Laundry Liquid to your machine as per instructions below:
Top Loader: Standard Load= 2/3 cap, Heavy Load = 1 cap
Front Loader: Standard Load = 1/3 cap, Heavy Load = 1/2 cap
What's in the Fresh Lemon Laundry Liquid
Purified Water, Certified Organic Soap Nut Extract, Guar Hydroxypropyltrimonium Chloride (Guar Gum), Citric Acid, Cocamidopropyl Betaine, Certified Organic Lemon Scented Tea Tree Essential Oil, Potassium Sorbate (natural preservative), Soda Ash
Look and feel may vary as this is an organic and natural plant-based product.
Our Cleaning stars
Certified Organic soap nut extract
Despite their name, soap nuts are actually a fruit and won't trigger nut allergies. They have high disinfectant properties and are therefore used as a natural hand wash and cleaning product, especially due to its soapy texture.  Due to its detoxification properties, Soap Nut is also used in cleaning fruits and vegetables from chemicals and pesticides.  Once picked and left in the sun, these amazing shells contain a natural cleaning agent called saponin that produces an effect comparable to soap. 
Certified Organic Lemon Scented Tea Tree Essential oil
Lemon Scented Tea Tree Oil has properties similar to Tea Tree Oil as an anti-bacterial, anti-fungal and antiseptic property. It is great for freshening a stale home or kitchen. Lemon Scented Tea Tree Oil's high citral content gives it a nice lemon scent. It also contains Citronellal, Citronellol and Geraniol making it an effective insect repellent.
soda ash
Soda Ash is a key component in the production of powdered detergents and soaps due to its high alkalinity and surfactant qualities, which allows it to improve the solvency, and the effectiveness, of the detergent in removing stains whilst using less water.
** Some our beautiful  cleaning products are made from a base of Organic Soap Nut, which is an amazing natural detergent. Soap nut actually comes from a berry and when we blend the husk of the soap nut i it can leave some small dark residues within the product which usually sinks to the bottom, but can occasionally be seen in the product. We love this ingredient to the max because it makes such a powerful cleaning agent and comes from nature and just want you to know that this is normal and natural when using this beautiful ingredient. **
Join Waitlist
We will inform you when the product arrives in stock. Please leave your valid email address below.